I work on poetry at my other blog, A Full Cup of Tea, and dabble in some short stories and flash fiction here with the FRIDAY FICTIONEERS. Every Friday authors from around the world gather to share their 100-word stories based on the photo prompt hosted by Rochelle Wisoff. We offer support, constructive criticism, and encouragement to each other. Readers are encouraged to comment. My contribution for the week follows the photo prompt below…
Also counting this as my September Story a Day for the day.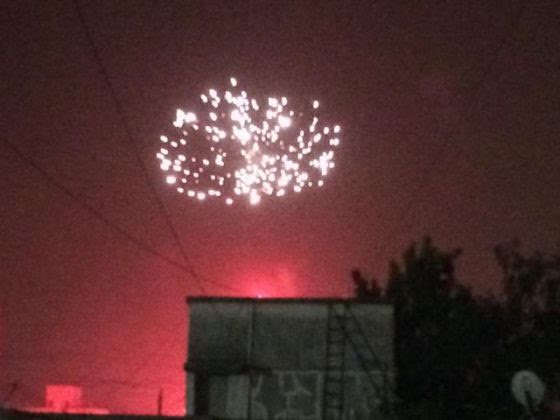 PHOTO PROMPT -© Vijaya Sundaram
—
Boom! Pop ! Zizzle! BANG!
A loud bang sounded nearby followed by a red glow and the gleeful voices of children up the street. It was August there should be any more fireworks.
"Hit the deck!" James shouted as he jumped to the ground and covered his head with the couch pillow. "We're taking on fire!"
Both he and the dog had taken up sheltered positions behind the recliner before I finished checking out the window. "It's just the kids up the street setting off the last of their fireworks," I calmly explained as I turned up the TV.
-98 words-
Veterans, PTSD, and fireworks http://www.nbcnews.com/news/us-news/military-vets-ptsd-4th-fireworks-can-be-nerve-wracking-n602526